Sunrise over Worthing Pier
(Click on the image for a large view)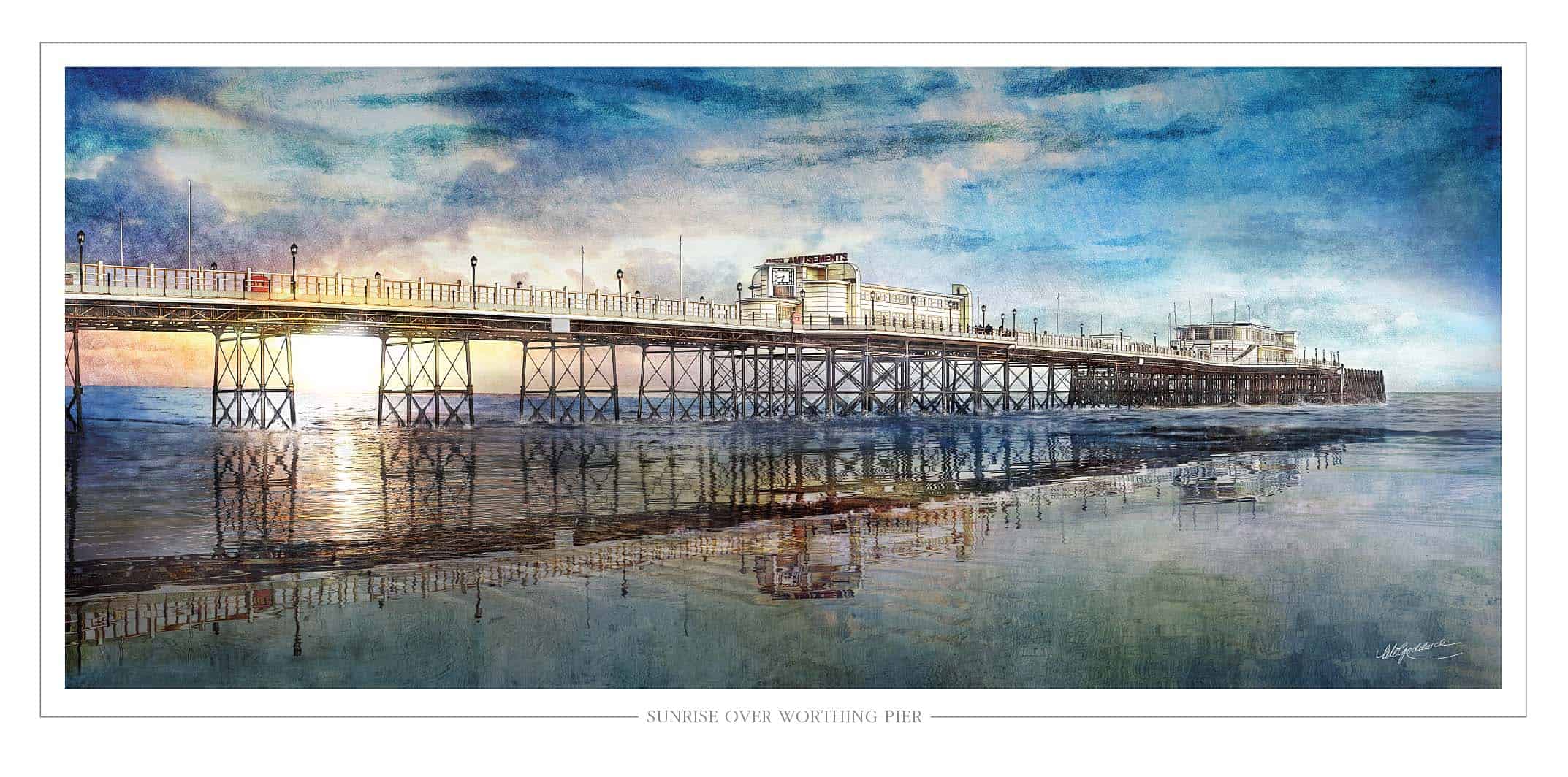 We here in Sussex know already know how stunning our county is, now the world is taking note.
Forget the likes of Hawaii and Miami, don't even think about the always sunny Australia, if you're looking for the perfect sunset just head to our very own town of Worthing.
Worthing has been named the 17th best place to watch a sunset in the world, in US-based travel website Far & Wide's list of the top 25.
Worthing is one of the few European sites chosen for the list alongside Scotland's remote Isle of Skye, Italian jewel Venice and the view of Alpine mountain, the Matterhorn.
US-based travel website Far & Wide said: "The cliffs of Sussex's coastline make for a spectacular view out to sea, particularly at sunset when the sun's rays swirl into pinks and oranges".
(Excerpt from 'Sussex Live')
I couldn't agree more about the coastline, and this is one good reason why I chose to draw The Seven Sisters, it is so spectacular!
Personally I think the sunrise in Worthing is equally stunning. The sea is always very calm and still early in the morning, as I hope my drawing captures.
Having produced a view taken from the pier, of  Worthing's Lido, I wanted to have a view the other way round – the pier as viewed from the Lido. I was particularly pleased with the reflections.
(Click on the images above for a large view)