Click on the image to read more about it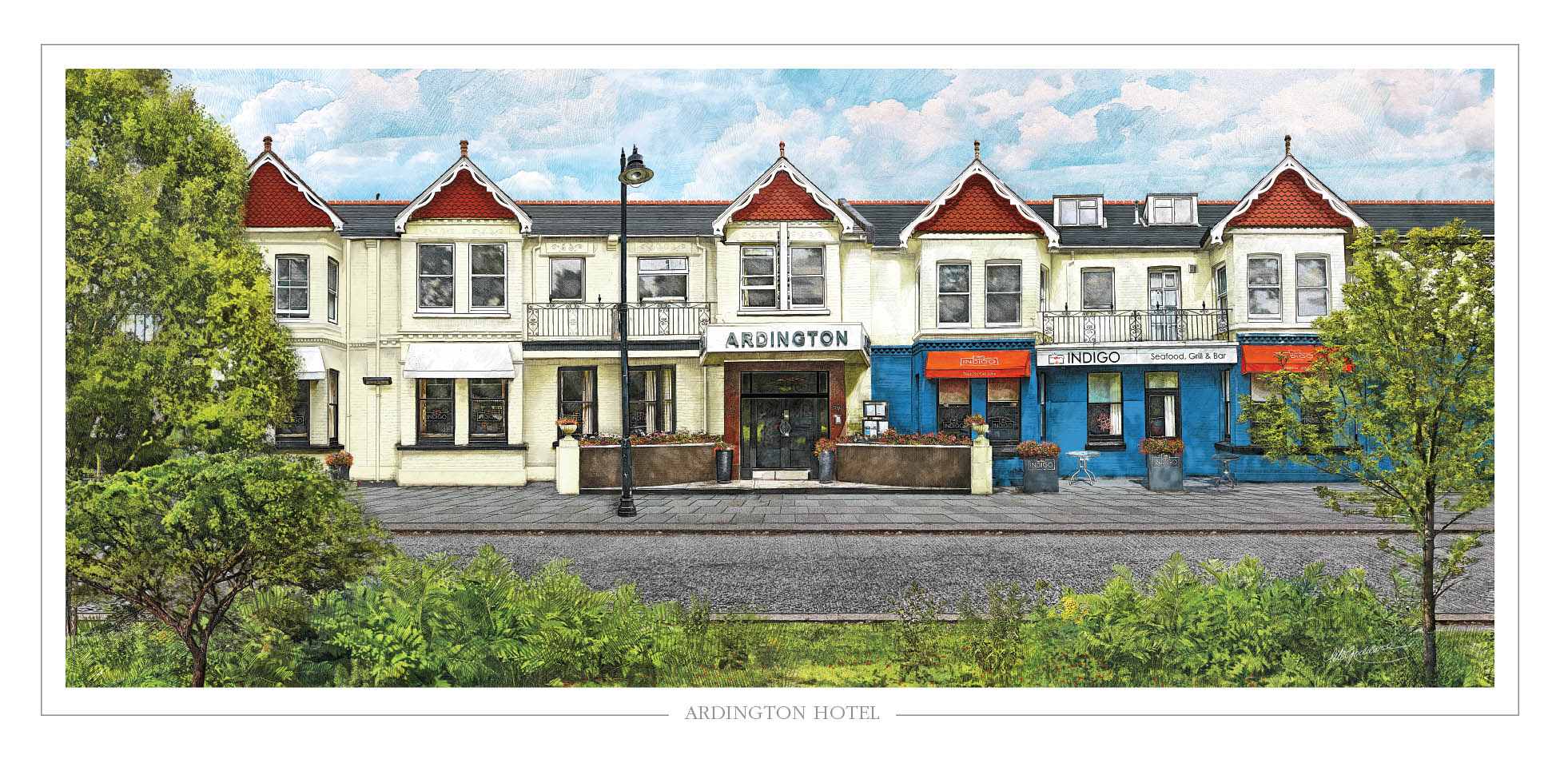 The Ardington Hotel in Wothing is renowned for its warm, intimate atmosphere and personalised service, Its award winning Indigo Restaurant is continually awarded an AA Rosette for culinary excellence.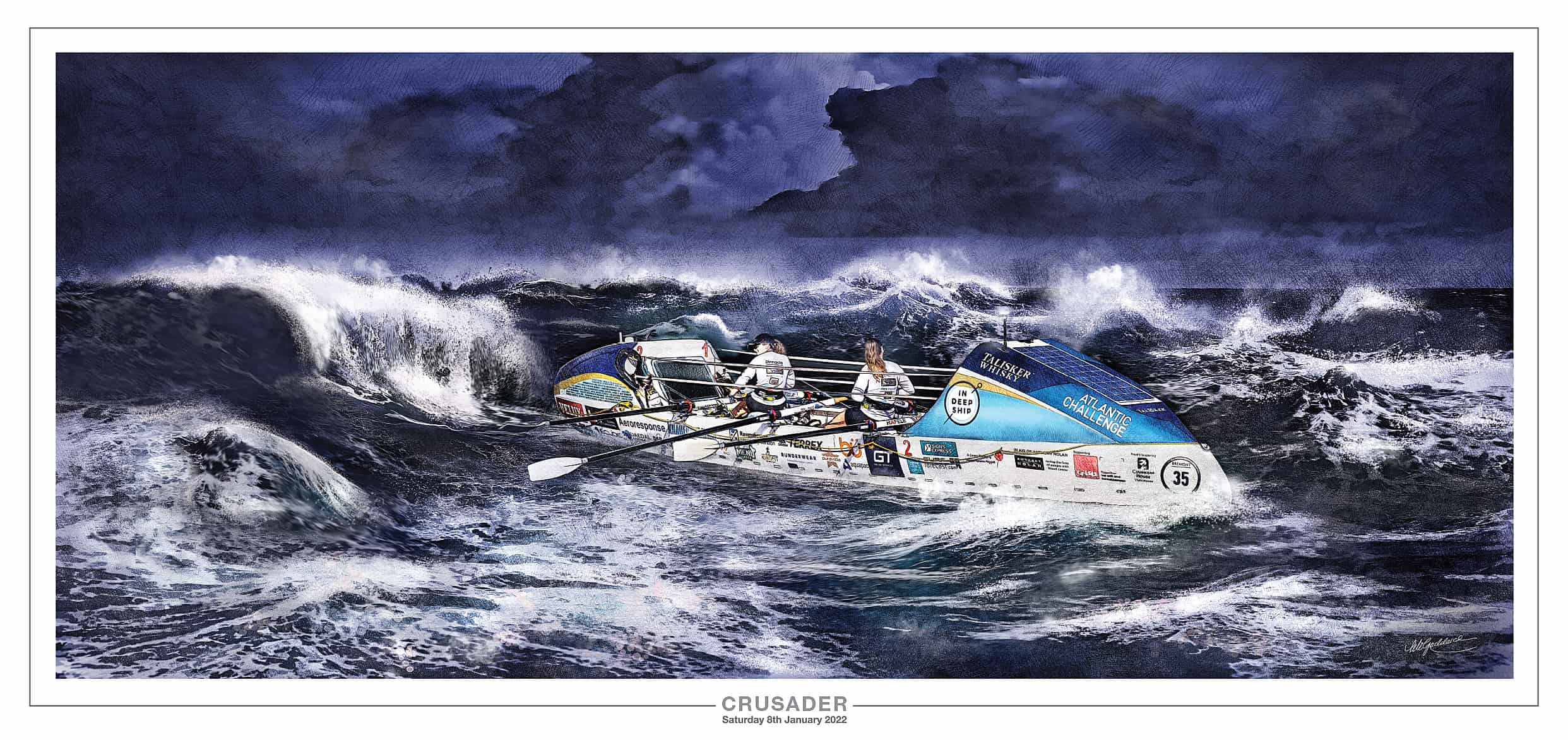 The Talisker Whisky Atlantic Challenge is known as the world's toughest row. Teams race as either soloists, pairs, trios or quads, attempting to cross the Atlantic via the path Columbus's fleets took centuries before, 3,000 miles from La Gomera to Nelson's Dockyard, English Harbour, in Antigua. The boats are 7m long and under 2m wide, with an impossibly small cabin for protection against storms. They cannot take any repair, help, food or water during the crossing – which can take anything from 35 to 96 days.
In 2021 'In Deep Ship', a team of three women and one man completed the row in 42 days, a record for a mixed team. Their experience varied between tranquil nights where the marine life was unbelievable, to battling forty feet waves for three long days and nights where possibly capsizing was a constant nightmare.
This is my interpretation of what it must have been like for them.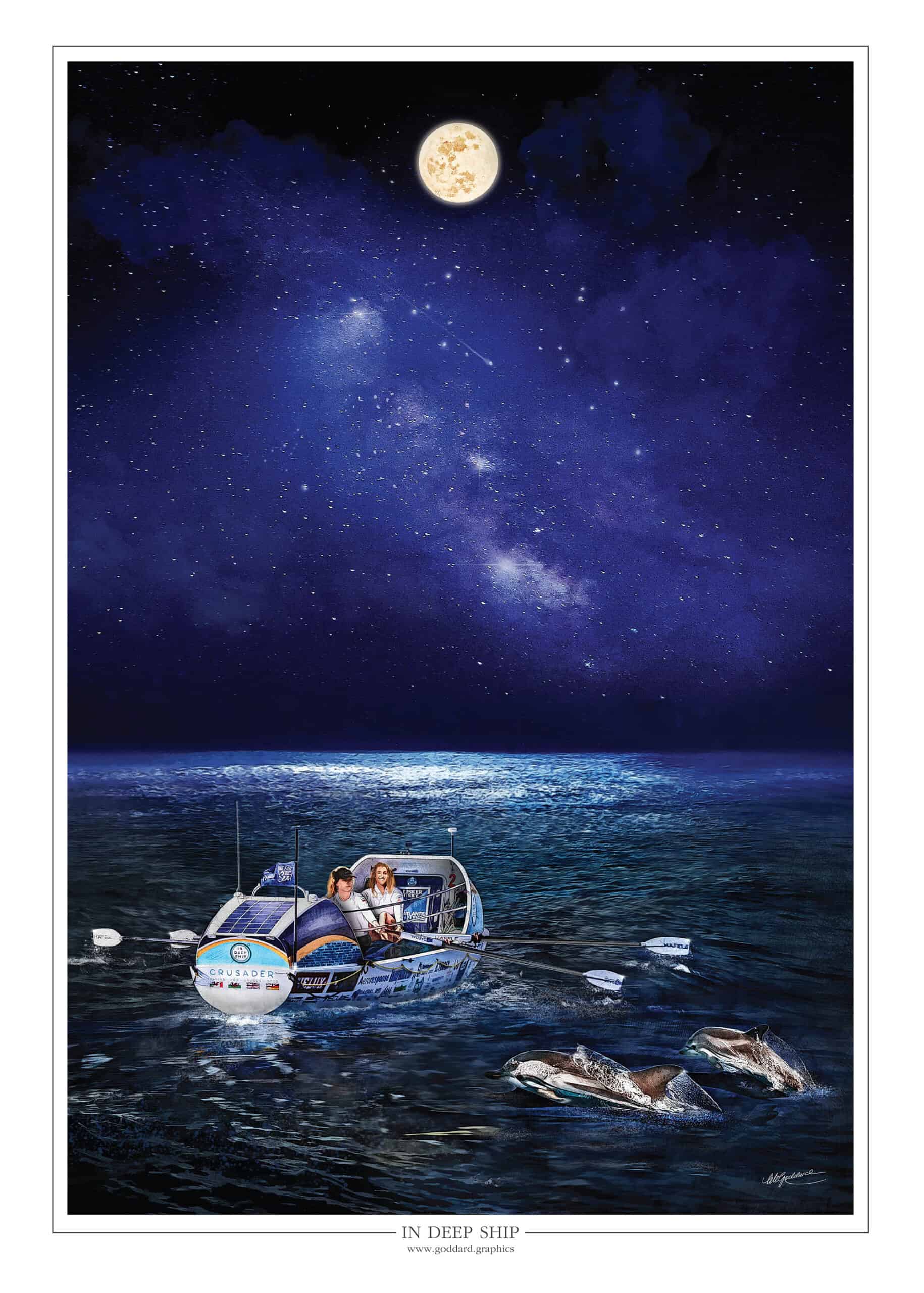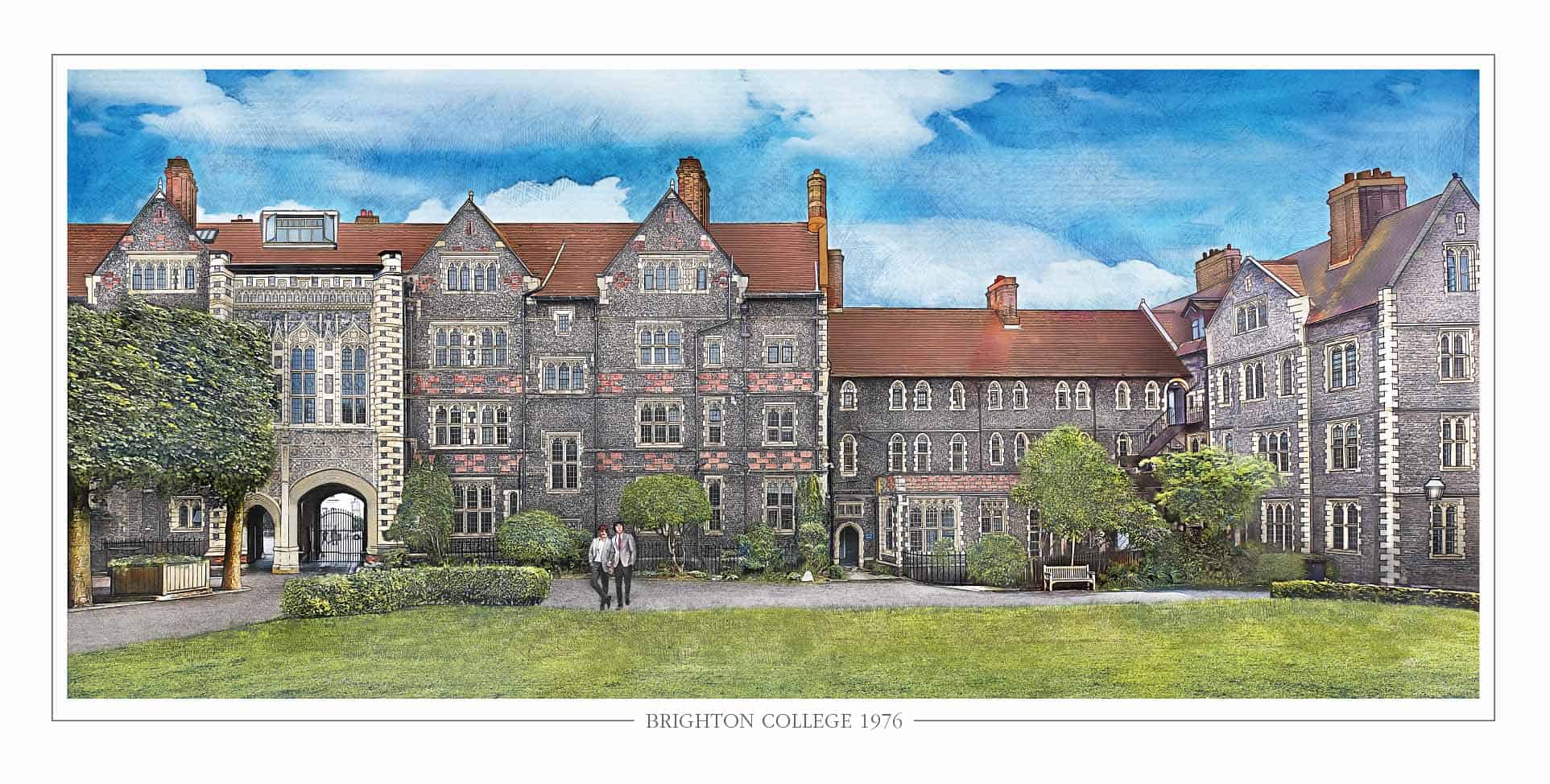 I produced this illustration of Brighton College for an old school friend.
A personal project in more ways than one, it presented a number of challenges – I wanted to make it look like it did in 1976 when we did our 'A' levels. The main difference is that not only have all the trees grown a great deal in the intervening 45 years but the College now has a new tower built over the entrance! 
Nestled in the South Downs National Park, Selden Barns Wedding Venue is set in an idyllic 50-acre,  rural location surrounded by fields, forests and hedgerows. 
This illustration is available for purchase as a print or greetings cards.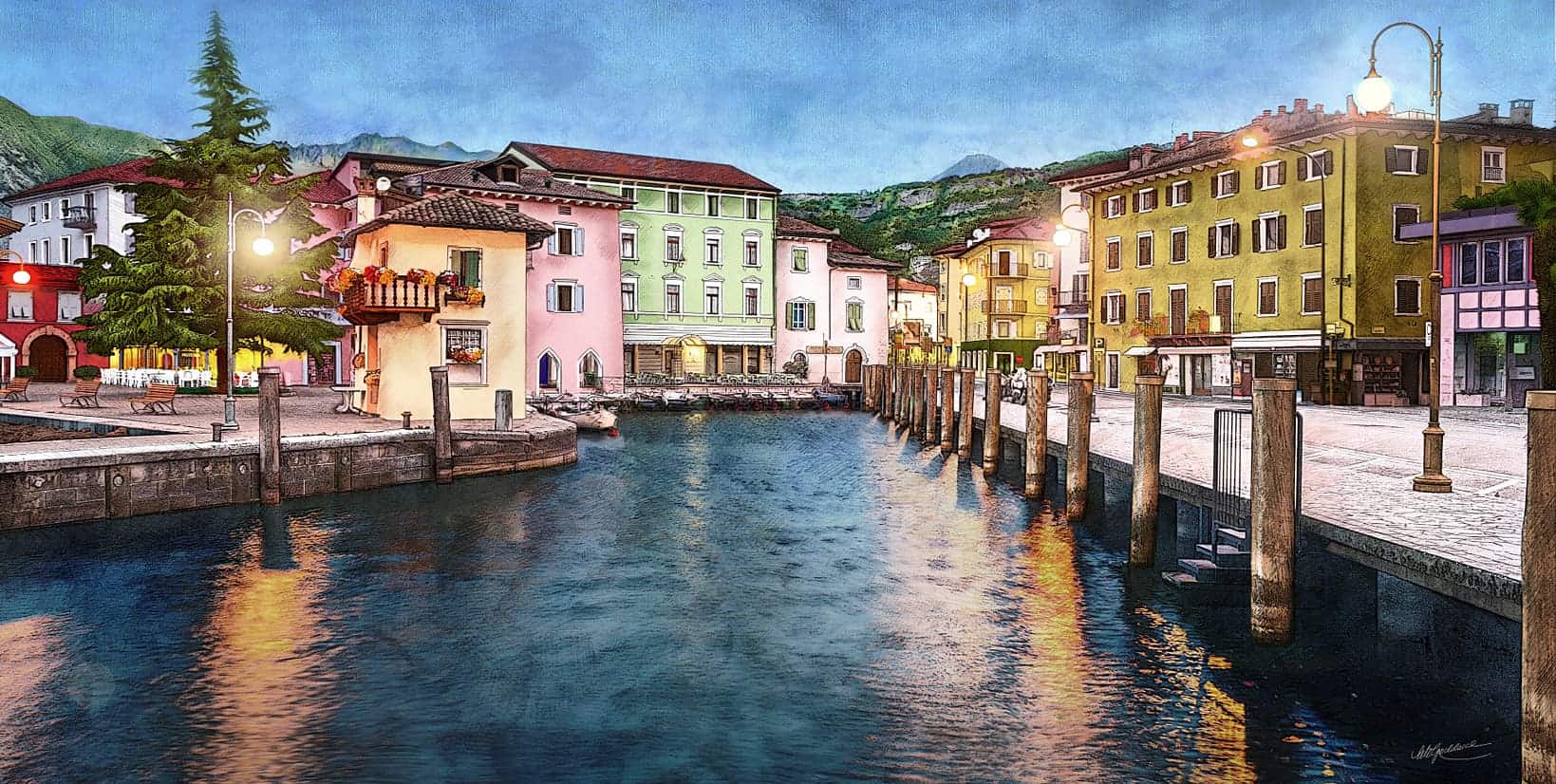 Lake Garda, in northern Italy, is known for its crystal clear water. Set against the backdrop of magnificent mountains, Lake Garda is Italy's largest lake. Colourful houses and laidback resorts line its shores, each with their own unique character.
This commission is also available for purchase as a print or greetings cards.